Hello World!

I'm Senior Technical Director at Base Camp Coding Academy. We teach high school graduates near Water Valley, MS how to be full-stack software developers in a year. Every student attends with full scholarship (with free lunch and gas cards!) thanks to our wonderful sponsors. All 11 graduates of our inaugural class graduated with employment offers from nearby software development companies, and the future looks brighter every day! Local documentary filmmaker, Joe York, made a great short film about our first year.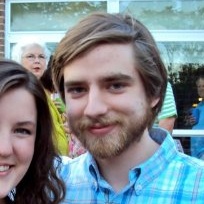 How to get in touch
If you would like to get in touch, it is probably best to contact me by email (natec425@gmail.com). I try to respond to emails fairly quickly, and if you're local I'm always happy to meet up for a cup of coffee.
Other than email: my GitHub is natec425, my Codepen is natec425, and my LinkedIn is... you guessed it natec425.